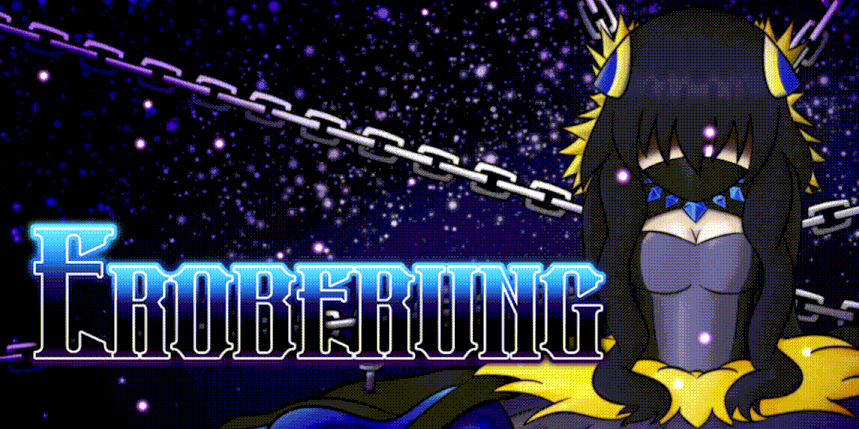 Eroberung
¡WARNING! ¡Bondage, Sexual Themes, and Monster Girls!
"It's in monsters' nature to lust for conquest.

The land of Asteregia is one filled with monstrous folk, and its capital hosts the great Eroberung, a competition where the losers become loot of the winners. Guide the Kaiserin in her journey to the top and become the sole Monsterlord of the city!

V0.1
This version takes around an hour to complete with the few optional battles. As always, I am a greenhorn in all this RPG game-making, so remember to save often and in multiple save files.
You can't save in the hunting Grounds because they are just a work in progress and I'd hate to read comments saying that you spawned in a tree when you booted V0.2 for your semestral dose of monster mashing.
Comments, questions, suggestions, bug reports, etc. make them down below in the comment section. I'll happily read and answer them when I have the chance.
V0.1.1
Fixed some issue with the pyramook ambush.
Added a in-game manual.
V0.1.2
Changed first encounter with a healing point.
Rebalanced the dificulty of the Airelle, Pyramook and Sentinels fights.
Added cooldown to some enemies moves.
V0.1.3
Fixed not getting Dark Matter Wave if you skipped the prologue.
V0.1.4
Fixed some bugs with shops.
Fixed the evasion state not disappearing.
Full Credits and Trivia (Read this preferably after reaching the end)

Download
Click download now to get access to the following files:
Eroberung V0.1.4 Windows.zip
457 MB
Eroberung V0.1.4 Mac.zip
593 MB